Welcome to another episode of Secret Recipe Club!
This month, Suzanne gave me her own blog to choose a recipe from. I was originally going to make her
Jazzy Coleslaw
, but then I noticed the giant bag of beans I bought at Costco had to be used up before the beans went bad. So I decided to make quick pickled beans instead. I've loved pickles my entire life.
Suzanne is the hostess for my group (Group B) and likes to travel. Now the title of her blog
Thru the Bugs on My Windshield
makes complete sense to me. She takes a lot of photos through the windows as she's travelling. I've done this as well, but never noticed any bug splats. I'll pay more attention next time!
I added some tarragon to the recipe because tarragon is really nice with pickles, and the beans I used are the skinny french beans (purchased in a 2 lb bag from Costco). Suzanne also pickled some asparagus, and I think you could also use this recipe to pickle other vegetables like sliced cucumbers.
My pickling spice mix has many different things in it including bay leaves and cloves. The flavour of pickling spice is unique. Your pickles won't taste anything like a jar of dill pickles that you'd buy at the store.
And finally, the jar I used was one that I saved from a store bought spaghetti sauce. It was 700ml (about 24oz). I used enough beans to fill the jar. I'm guessing almost a pound of beans because it was almost half the bag, but I didn't measure.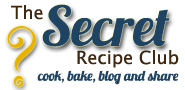 Quick Pickled Beans
Adapted from Thru the Bugs on My Windsheild
Makes 1 Jar (or 2 smaller ones)
Ingredients
1 lb skinny green beans, trimmed
1 garlic clove, smashed or sliced
1 dried red chili (or 1/4 teaspoon chili flakes)
1/2 cup white vinegar
3/4 cup cold water
1 heaping teaspoon pickling spice
1/2 teaspoon dried tarragon leaves
1 teaspoon dried dill
1/4 teaspoon salt
1/2 teaspoon granulated sugar
Directions
Place the beans, garlic clove and chili into a clean glass jar.
In a small pot over medium heat, bring the rest of the ingredients up to a boil.
Pour the mixture into the jar and put the lid on. Turn the jar upside down a few times.
Refrigerate for about 4 days before eating. Suzanne says they'll be good for a month in the fridge, but will they last that long? Probably not!