Welcome to the 10th Crazy Cooking Challenge! This month we made fruit smoothies and shakes!
The recipe called for coconut milk which I'm sure would be amazing, but I used coconut flavoured almond milk because that's what I have. Well, it was still pretty amazing, but maybe not as coconutty. I need to stock up on coconut milk if I'm gonna keep making smoothies.
I found this recipe on a blog called
make and takes
. It's a wonderful blog and I think you should hop on over there sometime soon, because there are so many great ideas for crafts, recipes and family things.
Back to the smoothie. I chose a simple recipe with only a few ingredients. I have to say, the Magic Bullet is useless when it comes to crushing ice cubes, despite what the infomercial says. Mine didn't really break down at all so I had to scoop them out. If you're using ice in your smoothies, you should use a real blender. Even with the blender attachment, the Magic Bullet just doesn't do the trick. It works very well for smoothies without ice cubes though, and also worked well on the frozen banana slices.
If you like this smoothie, you can vote for it by clicking on #?? in the linky party at the bottom of this post. Enjoy!
2 servings (or 1 really big one)
Ingredients
2 cups fresh pineapple chunks
1 medium banana (I keep sliced bananas in the freezer)
1/2 cup coconut flavoured almond milk (or coconut milk)
1/2 cup ice (I used 6 cubes ... and good luck with that)
Directions
Place all the ingredients into the blender and puree until smooth. Transfer to glasses and serve cold.
Tools I used to calculate nutritional information/points:
The recipe analysis tool from
Calorie Count
and the
Weight Watchers points calculator
.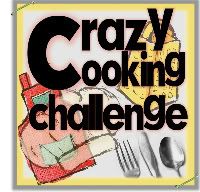 If you like my smoothie, please vote for me by clicking on

#59

in the linky party below!